Koru Foundation is a non profitable organization working social impact projects in the rural and urban centres of Jharkhand. We work with a youth led participation and social change model to address the unmet needs of communities. We are using the power of technology, people and self sustainable processes to bring change in behaviors and habits, practices and policies and influence all our stakeholders to work AS ONE. Our current projects are focused on sustainable waste management and sustainable and inclusive menstrual health management.
A marine engineering professional and a social worker for over a decade. He has been passionate about social issues and believes in an inclusive society. Graduated from Bits Pilani, Amit went ahead to become an International school of Democracy cohort to learn the application of community development skills.
An Art therapist and a SEL consultant. Garima holds a degree in Master of Visual Art, Bachelors in Economics. Previously she had been working with Delhi Govt Art and Culture department as Project Coordinator for 3 years.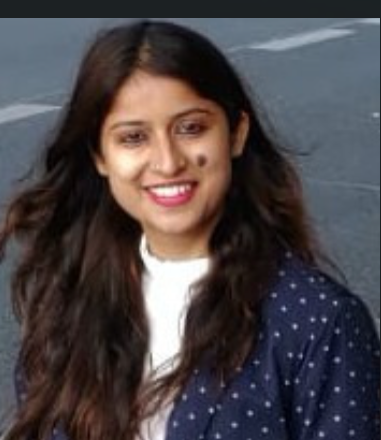 A community development professional aiming to provide a better psychosocial environment. Graduated with Master's in Social Work. A good part of her learning curve has been spent in understanding Existential-Humanistic Psychology, one of her primary clinical interests.
21 years of dedicated professional having experience of service to Ecology, Society, healthcare, Environment, life science education, industrial water and waste water, and coordination with government institutions such as State Pollution control Board, Central Ground water Commission etc. Having capacity of appropriate support and guidance in the field of environmental planning, water management, pollution control technology, statutory requirements and sustainability. Able to handle multiple simultaneous projects with complete professionalism and accuracy. Experience and skill in managing environmental projects, business development, monitoring, planning and compliance to statutory requirements.
Professional Degrees:
Lead auditor ISO: 14001 (Environmental Management System) from British Standardizations Institution.
Central Pollution Control Board: Biomedical Waste, Municipal Solid Waste and Hazardous Waste Management and co-processing technology.
Carbon Champion: Carbon emission measurement and mitigation and sustainability expert by The Tinplate Company of India Limited and trained at Tata Group corporate Sustainability Centre.
Rakesh is an alumnus of the prestigious G.B.PANT University of Agriculture and Technology, Pantnagar with majors in Horticulture and Landscaping, He spent most of his career with Tata Steel as Horticulturist and implementer of green initiatives. Rakesh established great relations with local and regional plant resources all across India through his association with pan India Horticulture associations such as Indian Rose Federation where he's served as Vice President and Governing Body Member respectively, having been closely involved in setting up and scaling both these important bodies.
He is one of the founder member and former Vice President of Horticulture Society of Jamshedpur. After his long association with Tata Steel as a retired citizen of Jamshedpur, is trying his level best to contribute his experiences voluntarily at PAN India  in the field of Best Industrial & Community Environmental Practices , Zero Harmful Edible Agriculture products and maintaining direct supply chain from Farmers to consumers , Solid waste management through Recycling and Environment Industry Association of India , Wealth from Waste project etc.
She is a Business and Communications Catalyst. she uses her presence as a Reputation Leadership expert and business strategist to shift and Transform the way CEO's, Decision Makers and Boards imagine their business, write, speak and show up for their audience and Community.
Her objective is to bring compassion and authenticity in perfect balance with commercial sustainability for every project she takes.
Her personal mission is to dedicate herself to NGOs and social enterprises in Health and Education, Voice of Women in Political, Social and Commercial environment at Policy and decision making levels.